Traveling to Italy and need a local SIM card? Getting an Italy SIM card is easy and affordable, allowing you to access data, make calls, and send texts while visiting the country. This guide provides everything you need to know about getting a prepaid SIM card in Italy in 2023.
Table of Contents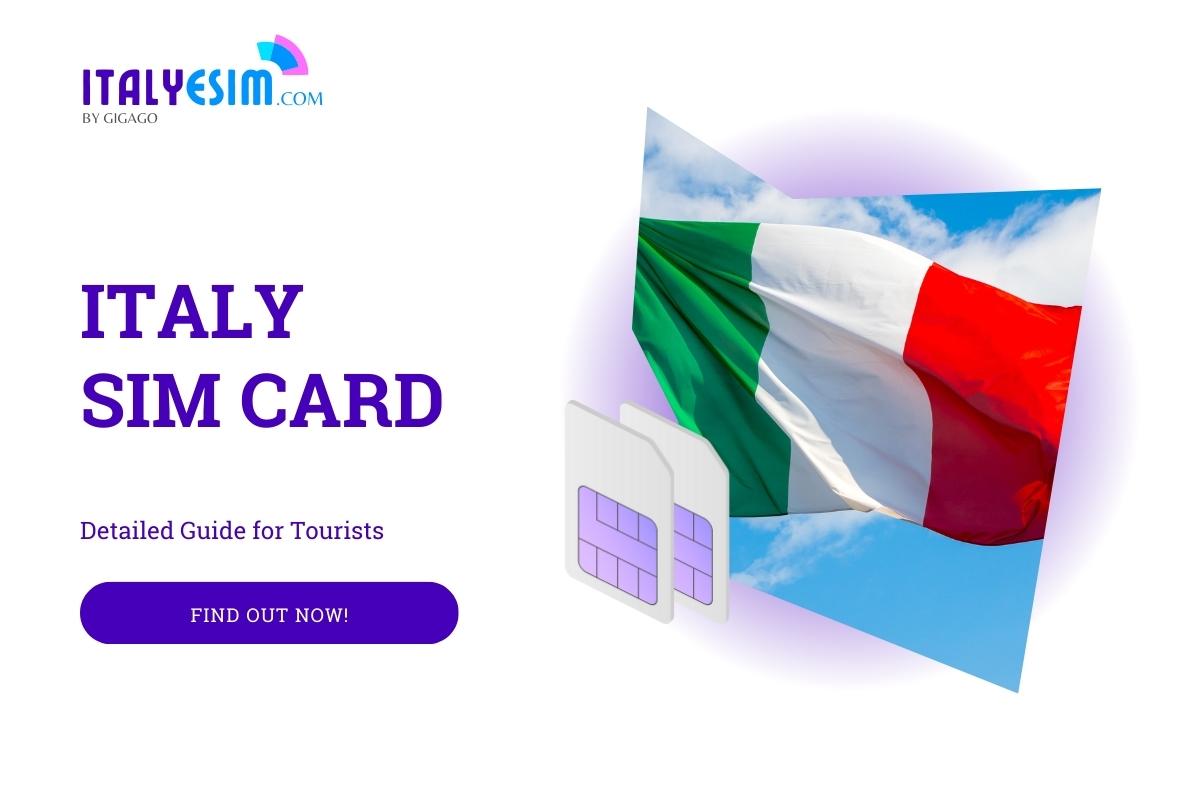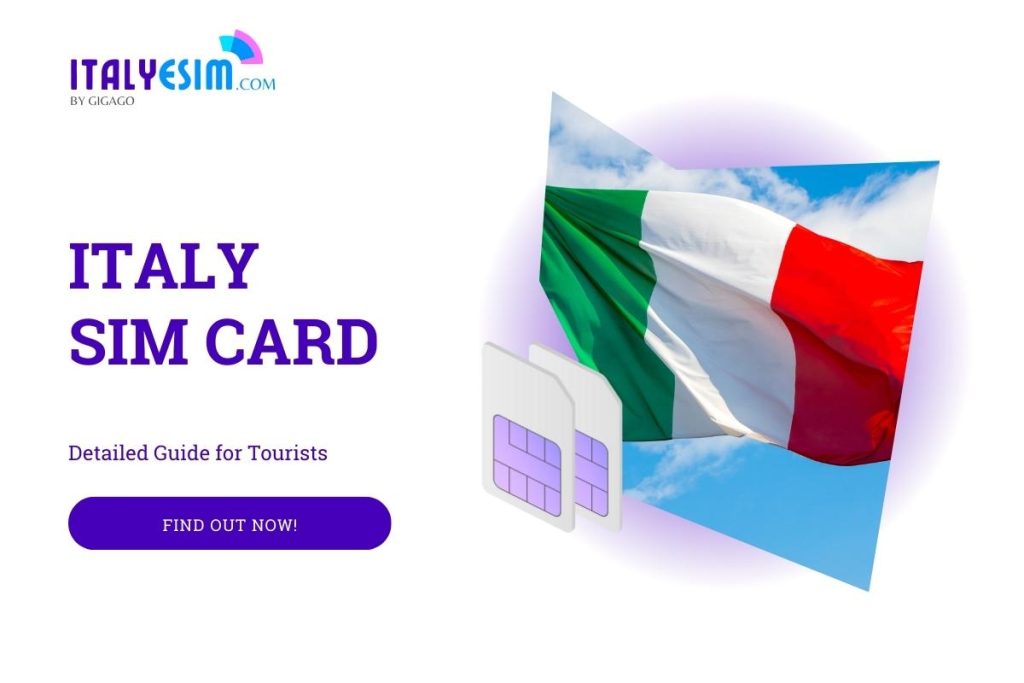 1. Should I Buy a New SIM Card for My Italy Trip?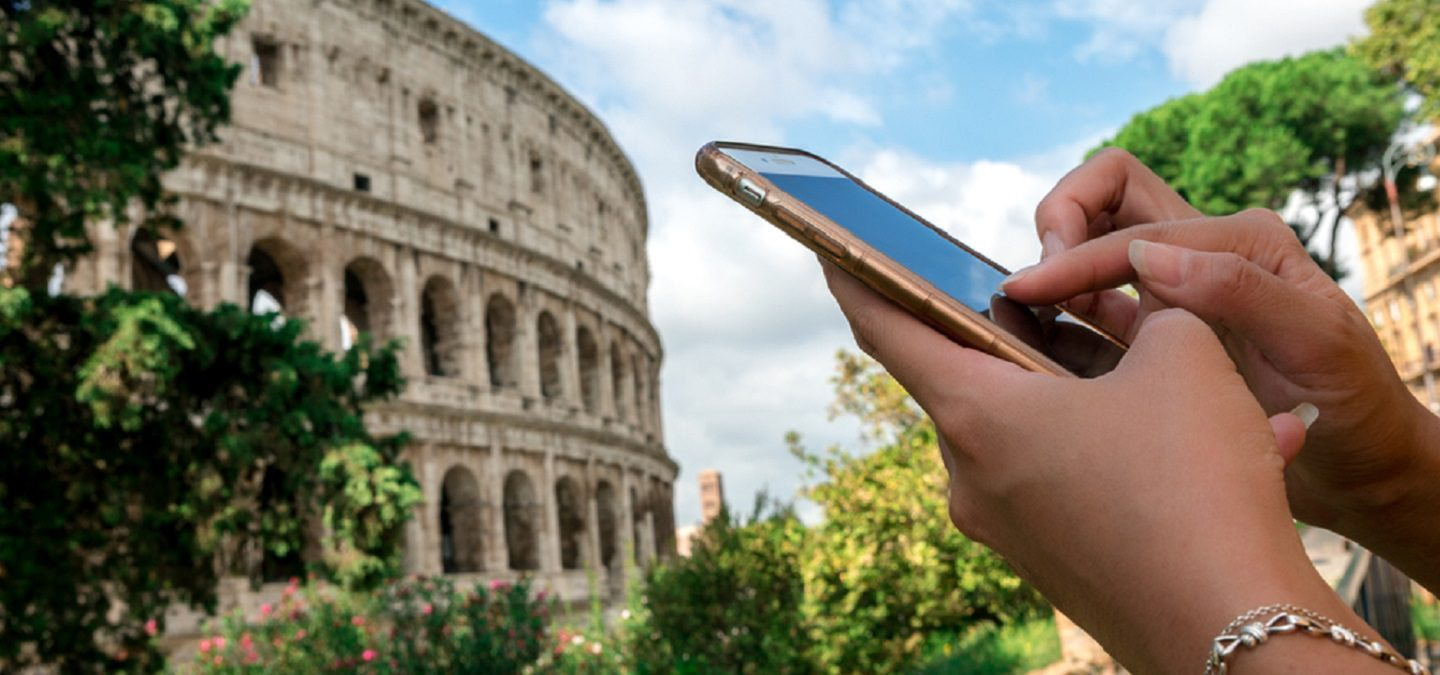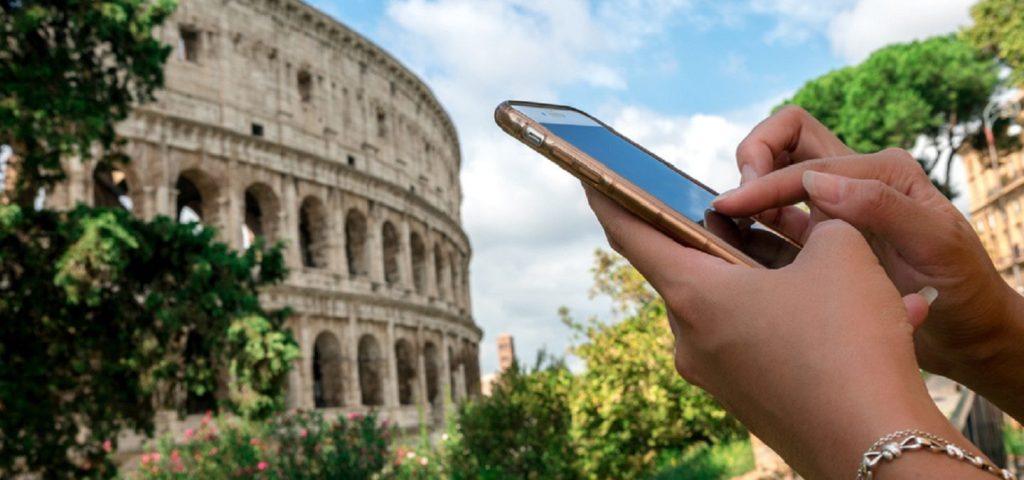 For most travelers, getting an Italy SIM card is highly recommended. With a local SIM, you can:
Access Google Maps for navigation
Use ridesharing apps like Uber
Translate Italian words and phrases on the fly
Post photos and updates to social media
Make local calls and texts affordable
Avoid expensive roaming charges from your home carrier
An Italy SIM gives you constant connectivity, helping you get around and enhancing your travel experience. The only reason not to get one is if you plan to stay completely off the grid during your trip.
2. Italy SIM Card Types – Which One is the Best for Tourists?
When shopping for an Italy SIM card, you'll find these main options:
| | | |
| --- | --- | --- |
| SIM Card Type | Description | Typical Devices |
| Standard SIM | The original SIM card, which is the largest of the three sizes. | Older mobile phones and tablets |
| Micro SIM | A smaller version of the standard SIM card. | Most smartphones and tablets made after 2010 |
| Nano SIM | The smallest SIM card size. | Most smartphones and tablets made after 2012 |
| eSIM | A virtual SIM card that is embedded in the device. | Modern smartphones and tablets |
For travelers visiting Italy for a week or two, eSIM or standard SIM card are almost always the best choice. They provide flexibility and affordability without locking you into any long-term agreements.
3. How Much Data Is Enough for a Prepaid Tourist SIM Card for Italy?
For a short Italy trip, most travelers will be fine with 2-4GB of data on a prepaid SIM card. Here are some data usage estimates as a reference:
500MB-1GB per day for light usage (maps, some social media, web browsing)
2GB per day for moderate usage (streaming music, sharing photos/videos, using data regularly throughout the day)
4GB+ per day for heavy usage (streaming HD video, large file downloads)
Getting at least 10GB for a 7-10 day trip, and 15-20GB if you'll be using data heavily each day. Some Italian SIM cards also offer unlimited data packages which can provide great value for longer visits.
4. How Much Does an Italy SIM Card Cost?
Costs for Italy SIM cards are very reasonable, especially compared to roaming charges. The average prices are:
Operators
Plan Name
Price
Data
Local Calls
SMS
Validity
Total Cost (USD)
Fastweb
Fastweb Mobile
~ 8.5 USD
150 GB at 5G Speed
Unlimited
100 SMS
30 days
~ 19 USD
Fastweb Mobile Full
~10.5 USD
200 GB at 5G Speed
Unlimited
100 SMS
30 days
~ 21 USD
Fastweb Mobile Maxi
~ 12.5 USD
300 GB at 5G Speed
Unlimited
100 SMS
30 days
~ 23 USD
Iliad
Voice Only
~ 5 USD
40 MB
Unlimited
Unlimited
30 days
~ 15 USD
Data 300
~ 14 USD
300 GB
-
-
30 days
~ 24 USD
GIGA 100
~ 8 USD
100 GB
Unlimited
Unlimited
30 days
~ 18 USD
GIGA 150
~ 10 USD
150 GB
Unlimited
Unlimited
30 days
~ 20 USD
Vodafone
Vodafone Holiday SIM
~ 30 USD
2 GB in 4G speed
300 minutes
300 SMS
30 days
~ 30 USD
Vodafone Dolce Vita
~ 15 USD
100 GB in 5G
200 minutes
200 SMS
30 days
~ 15 USD
TIM
TIM Tourist SIM
~ 20 USD
40 GB
200 minutes
200 SMS
30 days
~ 20 USD
WindTre
WindTre Tourist Pass
~ 15 USD
20GB
100 minutes
100 SMS
30 days
~ 15 USD
Notes:
All prices are in US dollars.
The SIM card cost is a one-time fee.
The prepaid plan cost is recurring and will be charged to your account each month.
All prepaid plans include unlimited calls and texts to Italian numbers.
The Iliad prepaid plan also includes unlimited data roaming in the EU.
All prepaid plans can be purchased at official mobile operator stores or online.
Please note that these prices are approximate and may vary depending on the retailer and the specific prepaid plan you choose.
5. Italy eSIM – Alternative to Physical SIM Cards
In addition to physical SIM cards, some providers offer eSIMs for Italy. An eSIM is a digital SIM profile that gets installed directly on your phone.
The advantages of using an Italy eSIM include:
No need to get a physical SIM card
Activation is done digitally, including eSIM QR code scanning
Great for unlocked phones with dual SIM slots
Flexible plans and easy top-ups
Some notable eSIM providers include italy-esim.com, DENT, and KnowRoaming. However, eSIMs usually cost a bit more than regular SIMs. They work best if you need multi-country coverage beyond just Italy.
Browse our wide selection of affordable daily and multi-day plans starting at just $6. Save up to 80% compared to roaming with fast 4G/5G speeds wherever you go in Italy.
Join over 250,000 satisfied travelers and skip the roaming charges. Purchase your Italy eSIM plan right now, and enjoy affordable, hassle-free connectivity throughout your trip.
6. Where to Buy an Italy SIM Card?
Finding the right place to buy an Italy SIM card is important for staying connected while traveling.
6.1. Buy eSIM online
To get an Italy eSIM, simply visit a provider's website like italy-esim.com, or DENT, create an account, select your plan, and activate your eSIM by scanning a QR code on your phone.
The entire process takes just minutes and delivers your connectivity instantly. Some eSIMs have better country coverage in Europe than others, so compare providers before purchasing.
6.2. Buy Physical SIM Card
Physical SIM cards can be purchased at:
Major airports and train stations – SIM kiosks are always in the arrival areas. Look for carriers like TIM, Vodaphone, and Wind.
Electronics stores – like MediaWorld, Unieuro, and Euronics sell SIM cards. Bring your passport for registration.
Local phone shops – Smaller independent stores also provide SIM cards. Look for the "SIM Card" signs in windows.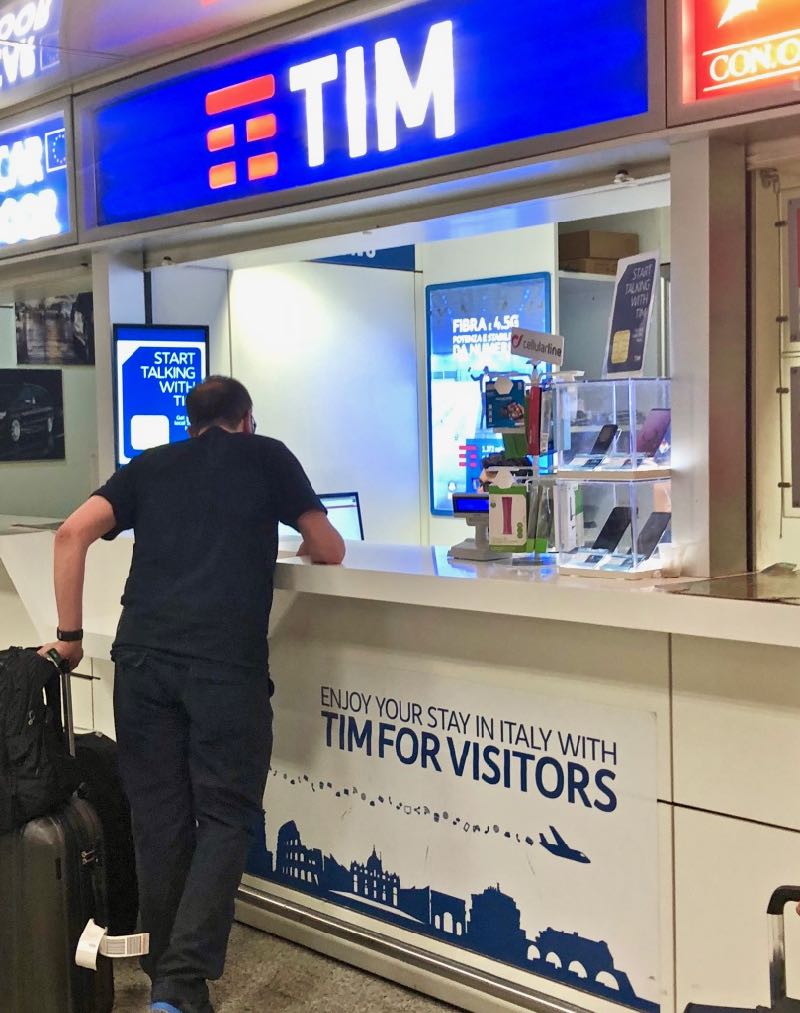 When buying in person, TIM or Vodafone as they have the widest networks. WindTre is also decent. Avoid more obscure carriers that could have patchy coverage.
7. How to Use Italy SIM
Using your Italian SIM card is easy. Just follow these steps:
Insert the SIM into your unlocked phone. For iPhones, you may need a SIM pin to open the tray.
Restart your device and the SIM will automatically configure your network settings.
You may need to input the PIN code provided on the SIM packaging to activate it.
To add more data or minutes, purchase top-up cards called ricariche from tobacco shops, newsstands, or carrier stores.
Make sure to turn OFF cellular data roaming on your previous carrier. This prevents simultaneous connections that can rack up huge fees.
When finished with the SIM, just power down your phone and switch back to your regular carrier SIM before flying home.
8. Best Mobile Operators for Italy SIM Cards
Here are my top recommended providers for getting a local Italy SIM card:
| | | |
| --- | --- | --- |
| Mobile Operator | Pros | Cons |
| Iliad | Cheapest prepaid plans, unlimited data roaming in the EU | Limited customer service, limited 5G coverage |
| Vodafone | Good network coverage, good customer service, good range of prepaid plans | More expensive than Iliad |
| WindTre | Best network coverage, good range of prepaid plans | More expensive than Iliad |
| TIM | Good network coverage, good range of prepaid plans | More expensive than Iliad |
Overall, Iliad for the best value. It has the cheapest prepaid plans and unlimited data roaming in the EU. However, if you need good customer service or 5G coverage, then you may want to consider Vodafone, WindTre, or TIM.
Which mobile operator is right for you?
The best mobile operator for you will depend on your needs and budget. If you are looking for the cheapest option, then Iliad is the best choice. If you need good customer service or 5G coverage, then you may want to consider Vodafone, WindTre, or TIM. If you will be traveling to other EU countries, then you may want to consider the Iliad prepaid plan, as it includes unlimited data roaming.
9. Tips for Saving Data for Italy SIM Card
To reduce your data usage in Italy:
Connect to free WiFi whenever possible – at your hotel, restaurants, and cafes.
Download maps and music playlists on WiFi before heading out for the day.
Limit streaming of high bandwidth video and music when only on cellular data.
Disable auto-app updates on your phone which can eat up data quickly.
Turn off Background App Refresh for apps that don't need constant data access.
Shut down extra features like hotspots or NFC that can drain data when not needed.
Consider getting a SIM with unlimited data if you plan on using lots of data each day. This avoids any overage charges.
By following these tips, you can easily make 2-4GB last your entire Italy trip!
10. FAQs
Do I need to show ID to get an Italy SIM card?
Yes, you'll need to show your passport when registering a new SIM card in Italy. This is required by law to verify your identity and prevent fraud.
Can I use an Italy SIM across Europe?
Italian SIMs only provide free roaming within Italy. For Europe-wide coverage, look at eSIM options from providers like italy-esim.com or KnowRoaming. Or you can buy a local SIM in each country.
Is WiFi widely available in Italy?
Yes, most hotels, cafes, restaurants, shops, and public spaces offer free public WiFi in cities across Italy. Smaller towns may have fewer hotspots, so a SIM card is still recommended.
Can I use a SIM in rental cars in Italy?
Most rental cars do not come with a SIM card or WiFi hotspot. Verify with your provider at pickup. If not available, I'd advise getting your own wireless SIM/eSIM as a backup for navigation.
11. Conclusion
Getting an Italy SIM card for your trip is easy and affordable, saving you from paying expensive international roaming fees. For short Italy trips, prepaid SIMs are ideal, and major providers like TIM, Vodaphone and Wind offer great coverage. With a SIM, you can securely access maps, travel apps, and social media wherever you go in Italy. Just look for SIM kiosks at airports and train stations upon arrival to connect right away. Have a fantastic trip in Italy!