Planning a trip to Italy? Wondering if you can buy a local SIM card right at the airport when you land? Getting a local Italy SIM card for your smartphone is one of the best ways to stay connected while traveling internationally. It allows you to avoid expensive roaming charges from your home carrier and have constant access to mobile data during your trip.
Table of Contents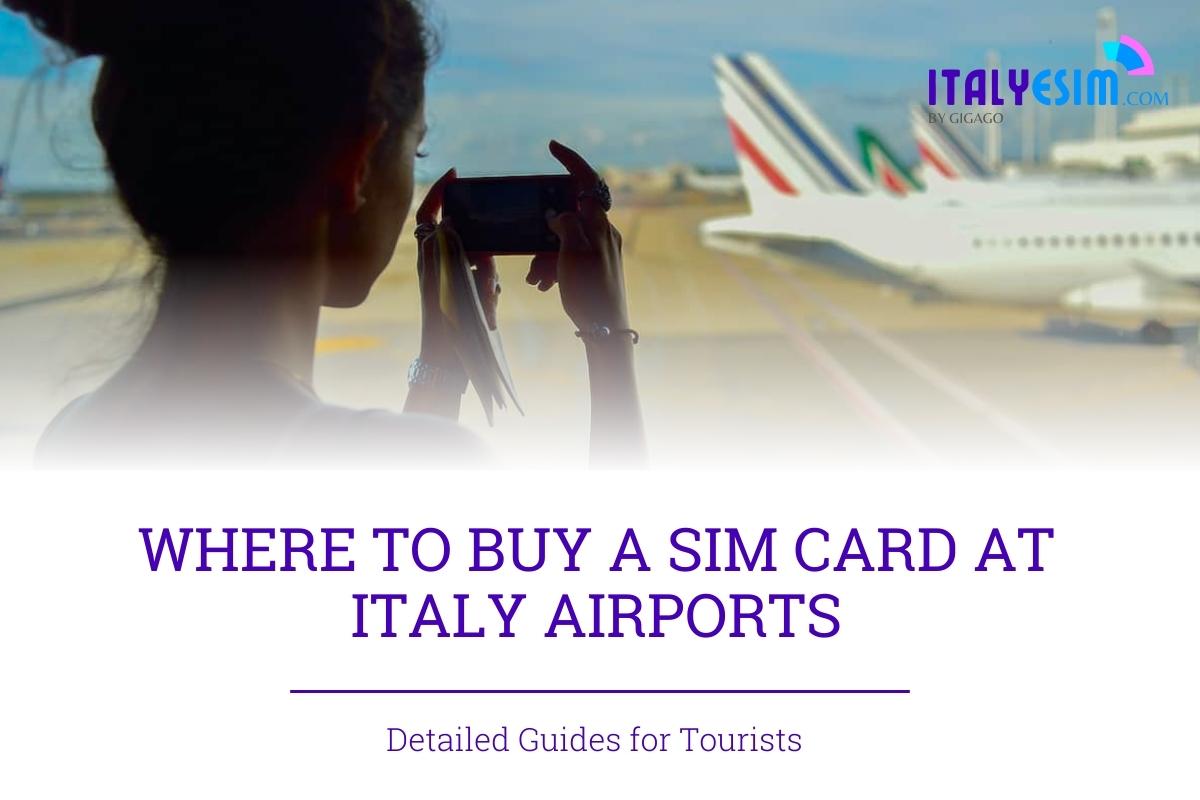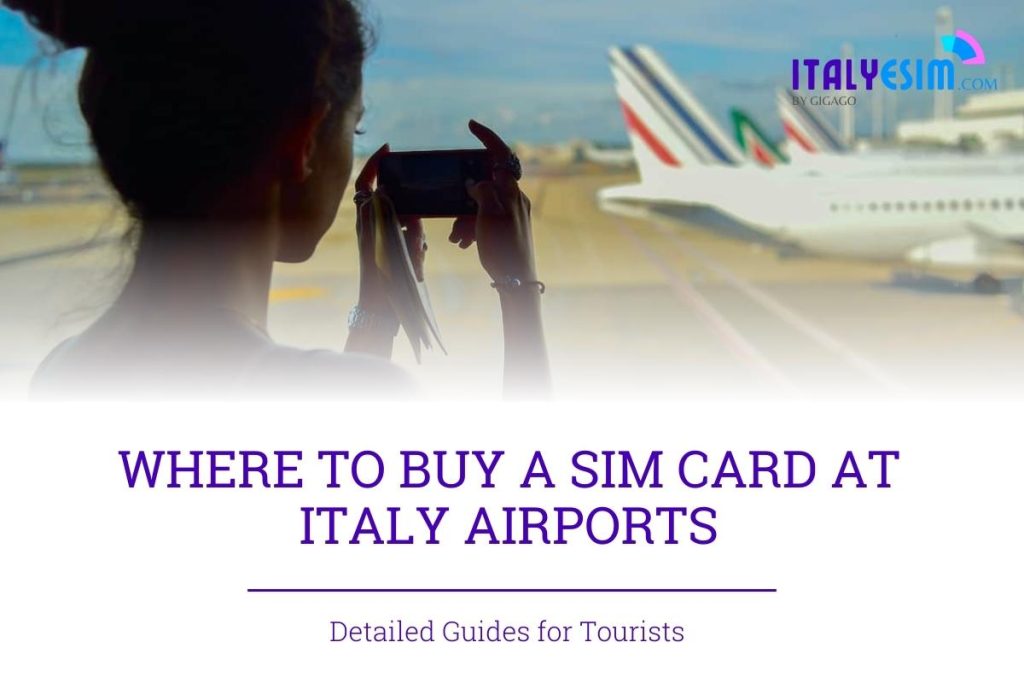 1. Which airport in Italy offers SIM cards for tourists
Italy houses a total of 77 airports.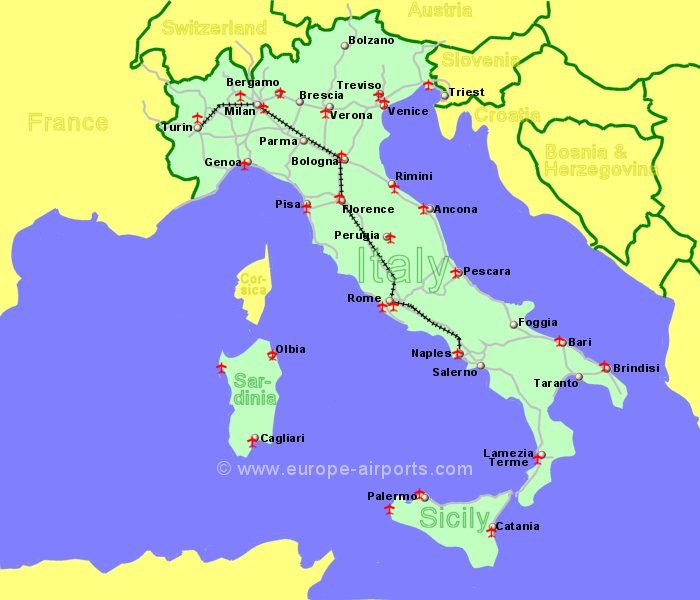 Most major airports in Italy have SIM card kiosks or shops where you can easily purchase a prepaid Italy SIM card upon arrival. Here are some of the top airports where you can find SIM cards:
Rome Fiumicino Airport (FCO) – Italy's largest airport has multiple SIM card providers like TIM, Vodafone, and WindTre located in Terminals 1, 2, and 3.
Milan Malpensa Airport (MXP) – Malpensa Airport has Vodafone, TIM, and other SIM card desks in Terminals 1 and 2, before and after security checkpoints. 
Venice Marco Polo Airport (VCE) – This airport offers SIM cards from Vodafone, TIM, WindTre, and more. Shops located in Arrivals and Departures areas.
Naples International Airport (NAP) – Naples Airport has multiple SIM card providers like TIM, Vodafone, and Wind in Arrivals and Departures levels.
Bologna Guglielmo Marconi Airport (BLQ) – This airport has Vodafone and TIM SIM card kiosks located before and after security in Terminals A and B.
Pisa International Airport (PSA) – Pisa Airport offers SIM cards from providers like TIM, Vodafone, and WindTre in the Arrivals hall after exiting.
2. Where to buy Italy SIM cards at airports
At most Italy airports, you'll find SIM card shops or kiosks located in the Arrivals and Departures areas, before and after passing through security and customs checkpoints. Here are some tips on finding SIMs:
Arrivals Area – Right after you exit Customs control and collect your luggage, look for SIM card providers in the main Arrivals hall. This allows you to get connected right away.
Departures Area – You'll also find SIM card desks after check-in and security, near boarding gates. Allows you to shop around before your flight.
Money Exchange Offices – Some currency exchange counters and banks sell SIM cards too. Ask when exchanging money.
Vending Machines – Automated vending machines from top providers like TIM and Vodafone are located around terminals. Instructions are available in English.
Kiosks Near Tourist Info – SIM card kiosks are often found close to airport tourist information centers and transportation desks.
Duty Free Shops – Electronics and telecom shops in duty free areas may also sell local SIM cards.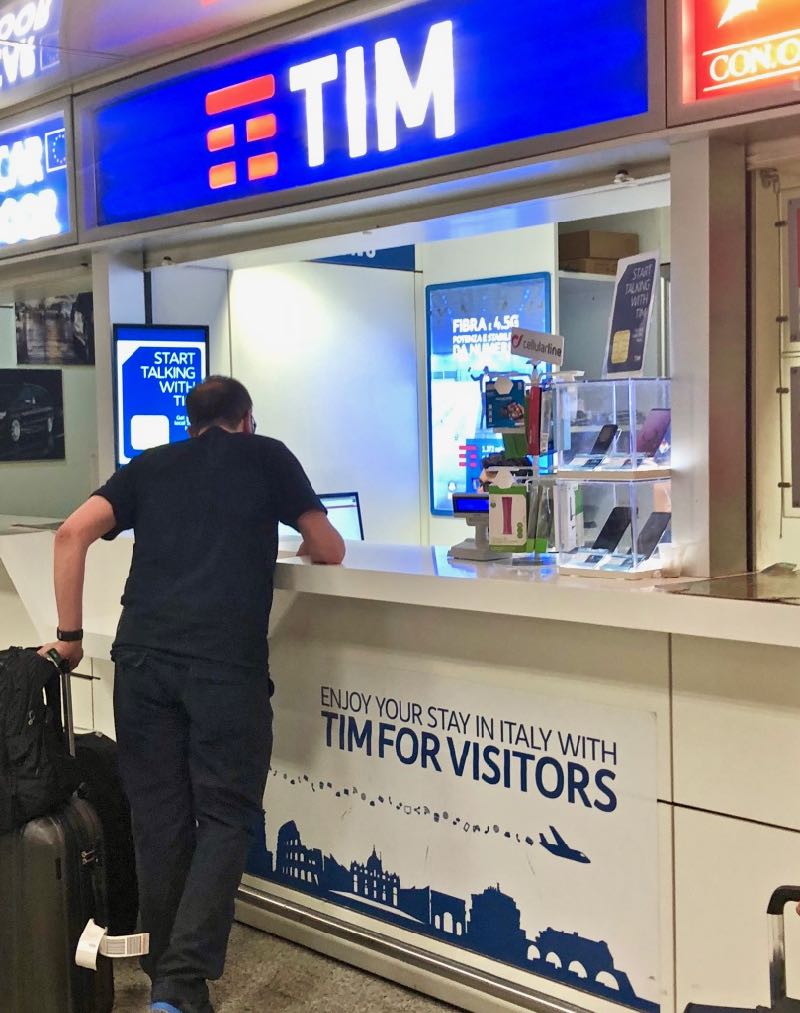 3. What to prepare to buy a SIM card at Italy airports
To purchase an Italy SIM card at the airport, here are 3 key things to bring and be prepared for:
Valid Passport. You must show your original passport to activate any SIM card in Italy. Photocopies are not accepted. Foreigners can only buy prepaid SIMs, so your passport verifies your tourist status.
Know Your Phone's SIM Size. Check your smartphone settings to see if you need a standard, micro, or nano sized SIM. iPhones use nano SIMs. Bring your own SIM tool to swap SIMs if required.
Cash in Euros. Have €20 – €50 cash on hand at the airport to pay for your SIM card. Most kiosks only accept cash payments. ATMs are available if you need to withdraw Euros upon arrival.
Also be ready to provide your basic contact details like name, address, etc. when purchasing your Italy SIM. Overall, the process is quick and convenient at most Italy airports nowadays.
4. Italy eSIM – an Alternative to SIM Card at Italy Airports
Another option instead of buying a plastic SIM card is getting an Italy eSIM before your trip. An eSIM is a digital SIM that is installed directly in your phone. Main benefits of eSIMs:
Activation Online – eSIMs can be purchased online ahead of time and activated remotely. No need to visit a store.
Convenience – eSIMs are digital and reusable. No need to insert plastic cards.
Flexibility – You can switch Italy data plans right from your phone during travel.
Some top Italy eSIM providers include italy-esim.com, Flexiroam, and GigSky. Just research plan rates and data packages to find one that fits your travel needs in Italy.
While eSIMs are convenient, airport SIMs do allow you to get connected right upon landing in Italy. But eSIMs are useful if you have an eSIM-compatible device. Check Italy eSIM Compatible Devices Lists.
5. FAQs about SIM Card in Italy Airports
Are SIM cards available 24/7 at Italy airports?
Most major airports sell SIM cards from early morning to late evening daily. Smaller airports may have shorter opening times. If arriving late at night or early morning, consider an eSIM activation.
How much do Italy airport SIM cards cost?
SIM card costs vary by provider but expect to pay around €20-30 at the airport. This usually includes some initial talk time and data allowance. Top-up cards are available for adding more minutes/data later.
Can tourists get prepaid or postpaid SIM cards in Italy?
Italy only offers prepaid SIM cards to foreign tourists without residency. Be ready to show your passport when purchasing your tourist SIM. Postpaid contracts require proof of Italian residency.
Do I need to register my passport to buy a SIM card in Italy?
No passport registration is required when buying prepaid SIMs as a tourist. However, the shop will take down your passport details when processing the sale. This is standard practice in Italy.
Are data-only SIM cards available in Italy airports?
Yes, you can find data-only SIMs from some providers. These do not come with an Italian phone number for making calls/texts. Data-only can be cheaper if you mostly need mobile internet while traveling in Italy.
6. Conclusion
Getting an SIM card at Italy airports upon arrival is a great way to stay connected throughout your entire visit. Major airports across Italy offer multiple SIM card providers, shops conveniently located around arrival and departure areas, and 24/7 kiosks in some cases. Be ready with your passport, cash in Euros, and know your smartphone's SIM size. Alternatively, order an Italy eSIM online in advance for a more flexible and convenient experience. Either option ensures you have constant access to data, maps, and more during your travels in Bella Italia!