Italy has a competitive telecommunications market with several major mobile network operators as well as various MVNOs (Mobile Virtual Network Operators) to choose from. Selecting the right mobile carrier in Italy can be confusing given the many options available.
This article provides an overview of all Italy mobile operators, tips on how to choose the best one for your needs, a detailed comparison of the top providers, where to buy SIM cards, whether they offer eSIM and answers to some frequently asked questions. Read on to find out which is the best mobile operator in Italy in 2023.
Table of Contents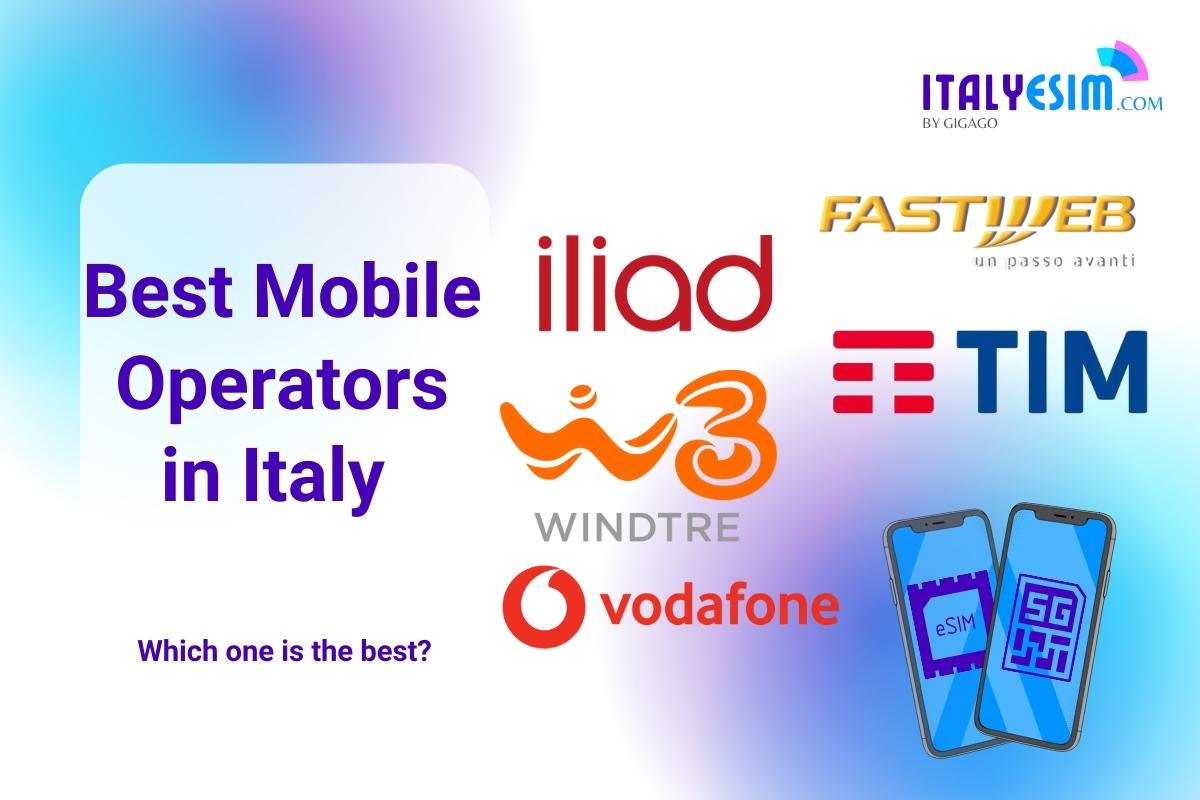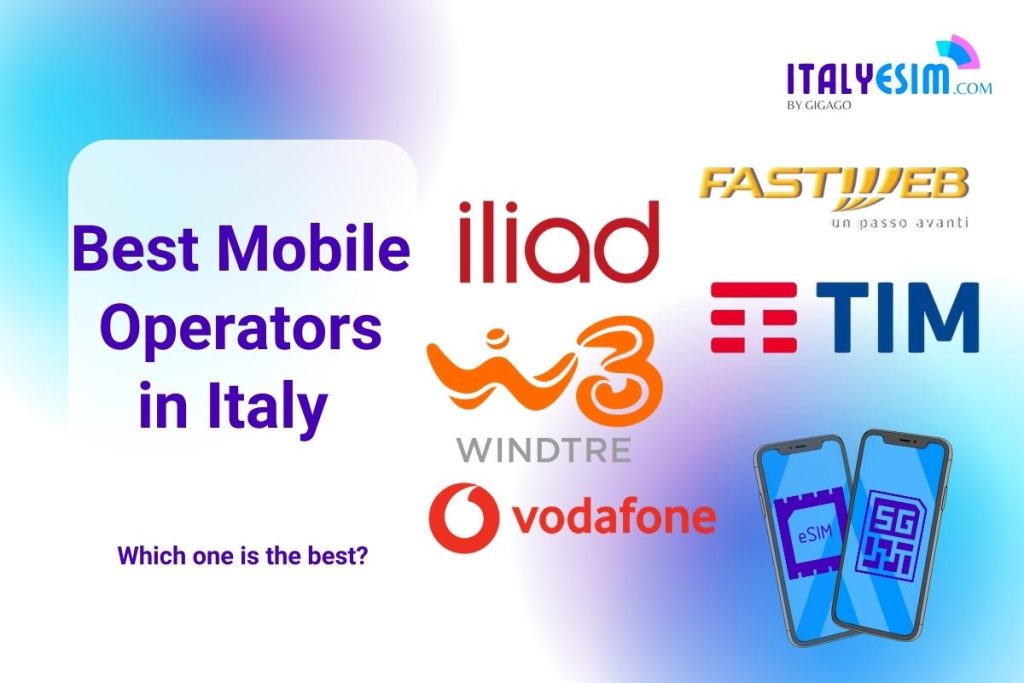 1. List of Mobile Operators in Italy
Italy has four major mobile network operators and dozens of MVNOs running on their networks. The main mobile providers are:
1.1. Main Mobile Operators in Italy
TIM – Telecom Italia is the largest telecom provider and mobile network operator in Italy with over 30 million mobile subscribers. It has the best nationwide 4G/LTE coverage.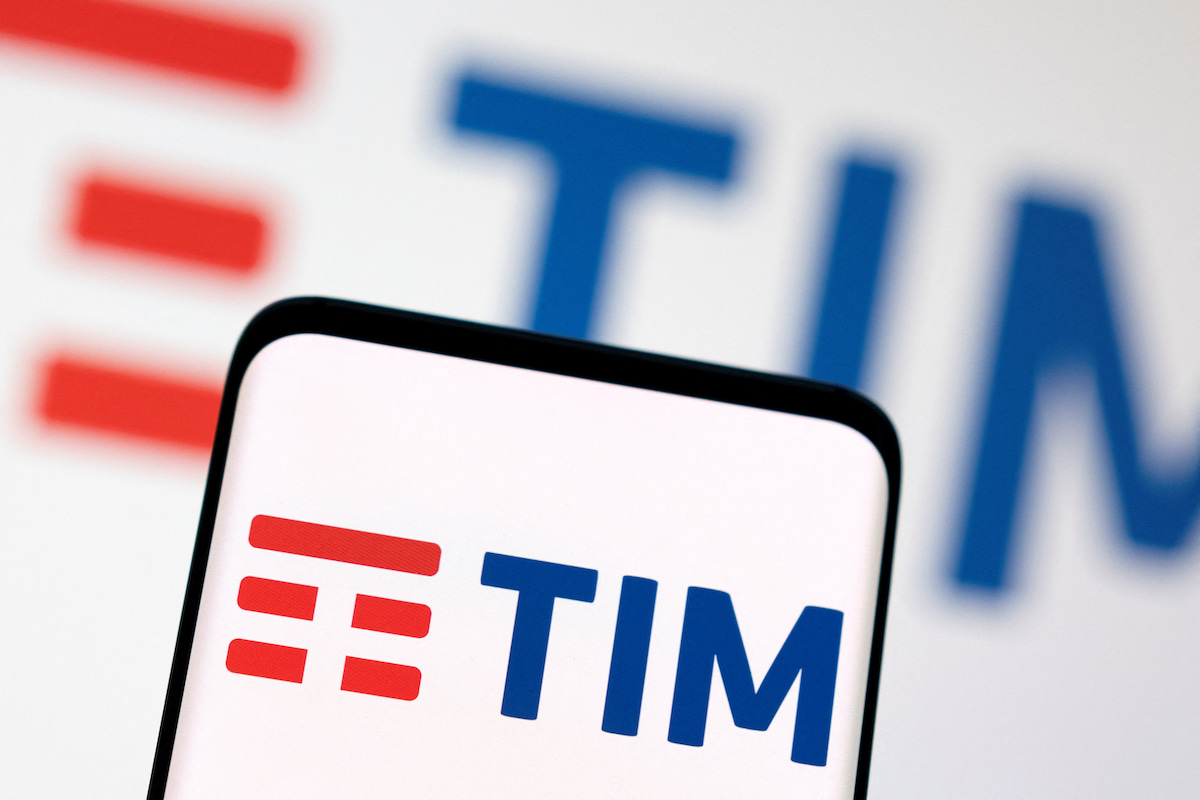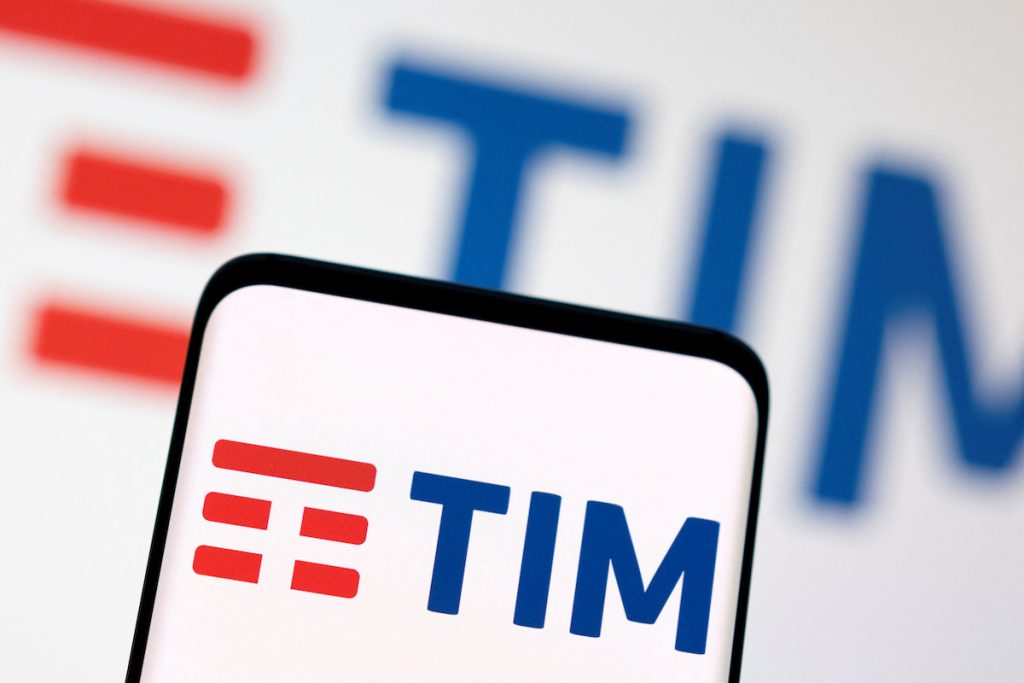 Vodafone – The second largest mobile operator in Italy with around 29 million users. Vodafone has excellent 4G speeds and coverage.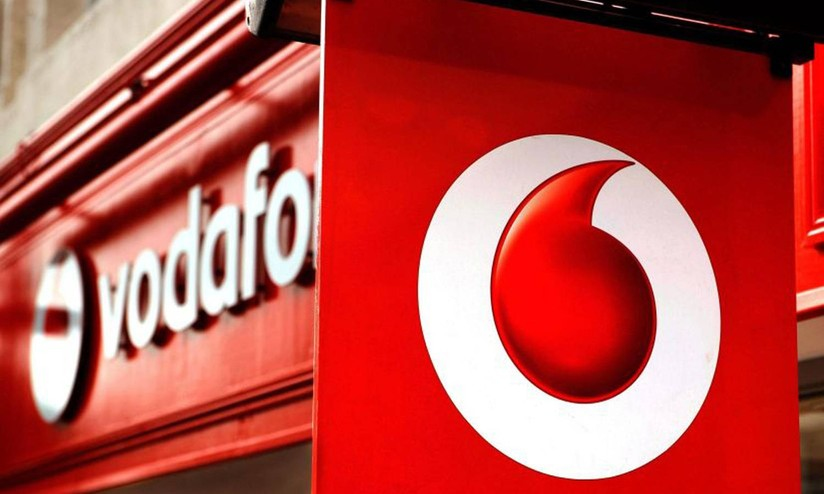 WINDTRE – Formed by the merger of Wind and 3 Italia, WINDTRE has about 25 million mobile customers. It offers competitive rates and bundles.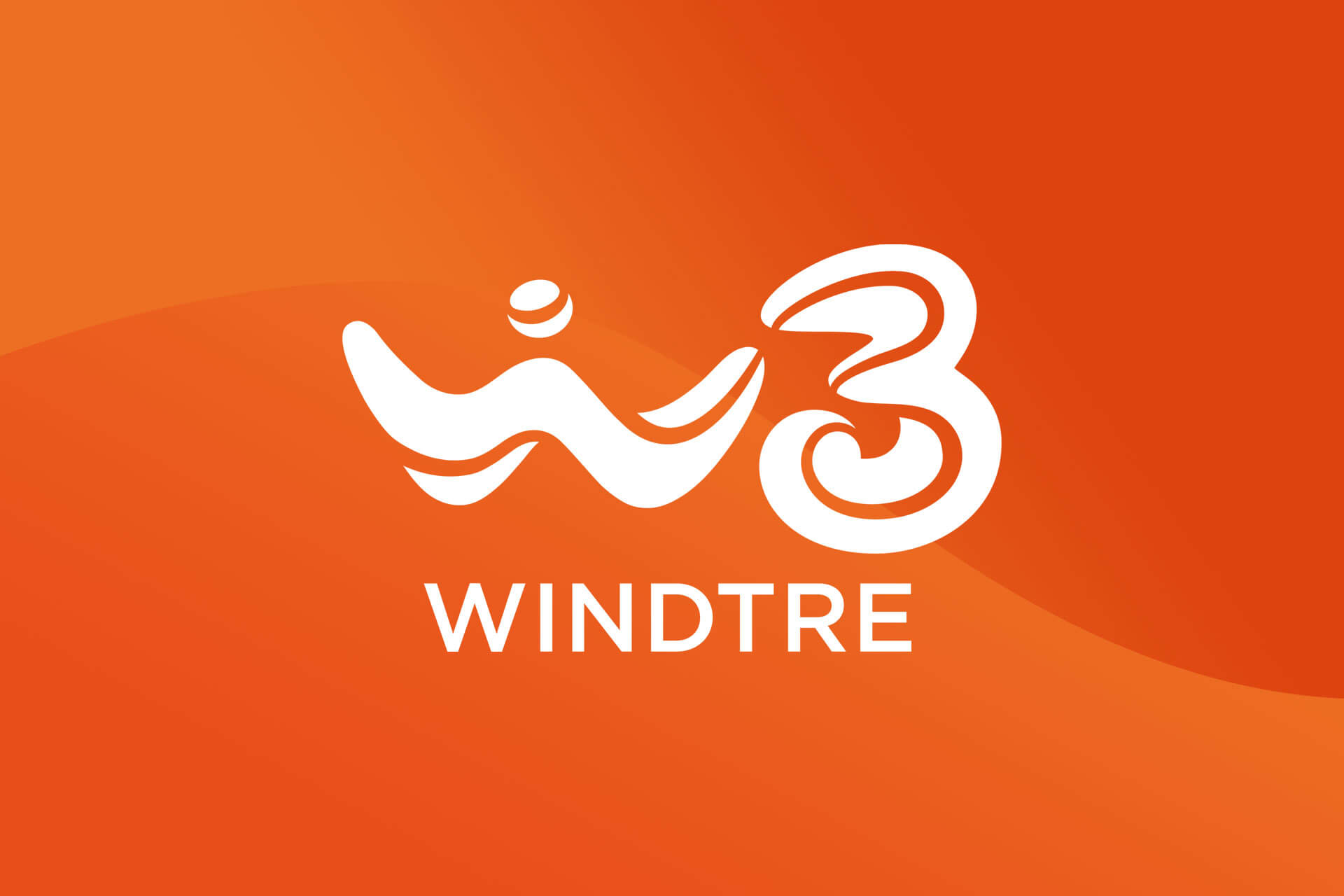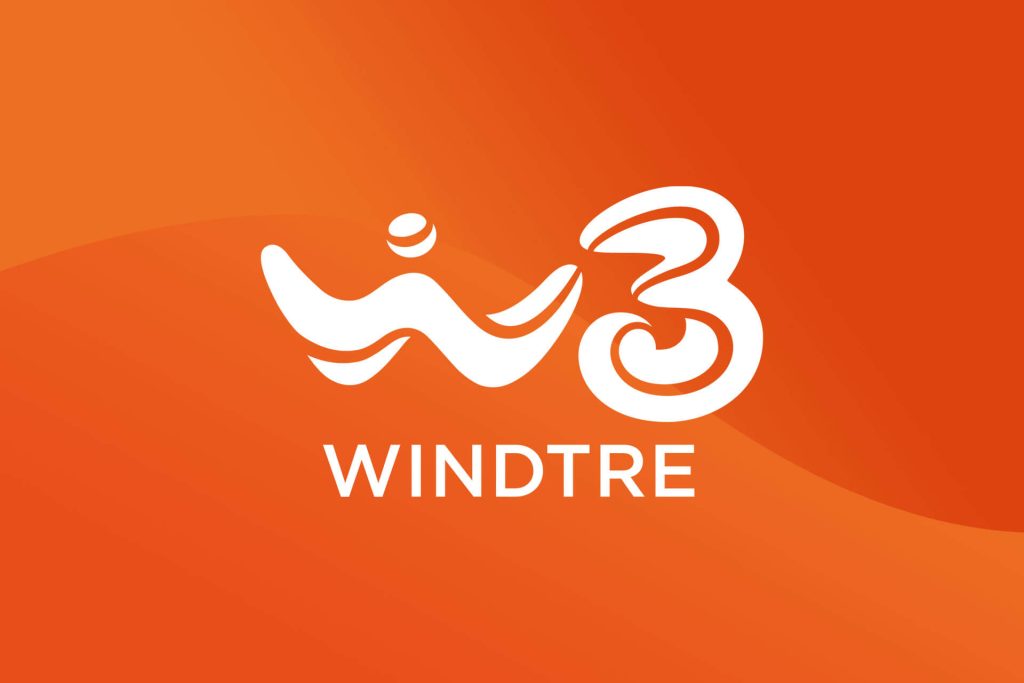 iliad – A relative newcomer, iliad launched in Italy in 2018 but has quickly grown to over 8 million subscribers. It is known for inexpensive deals.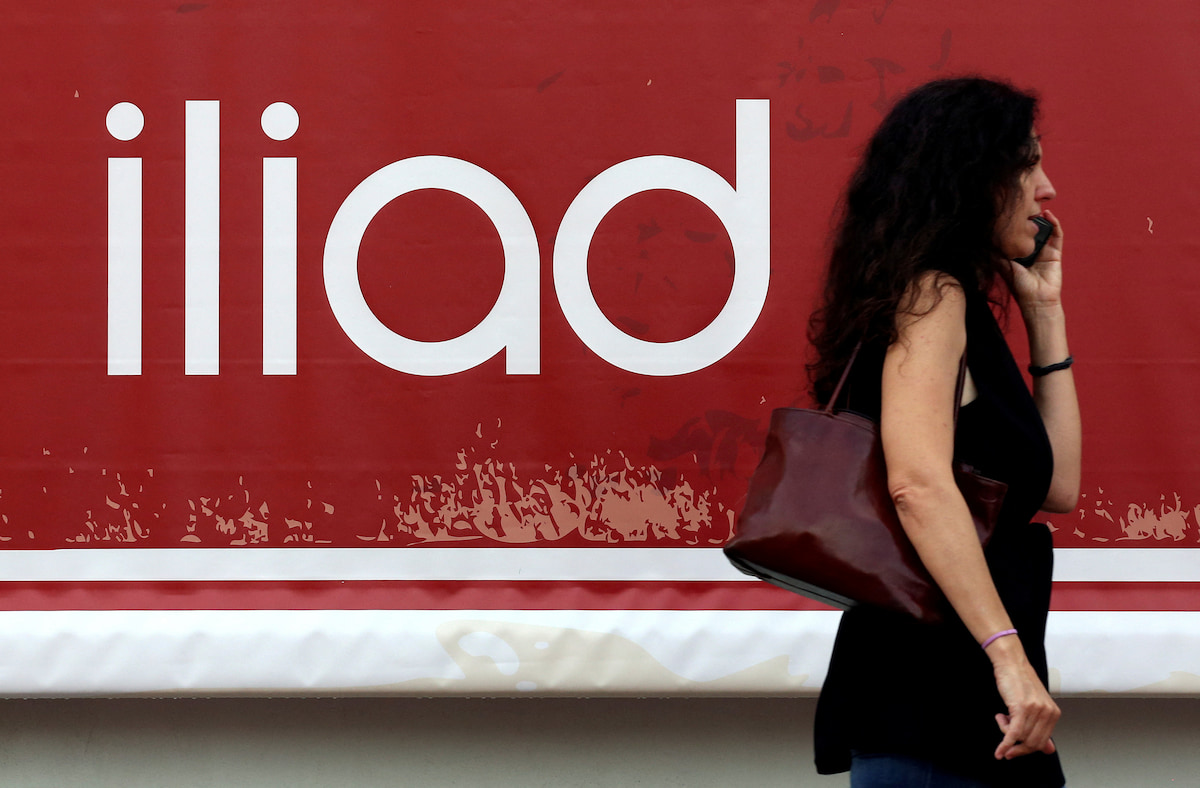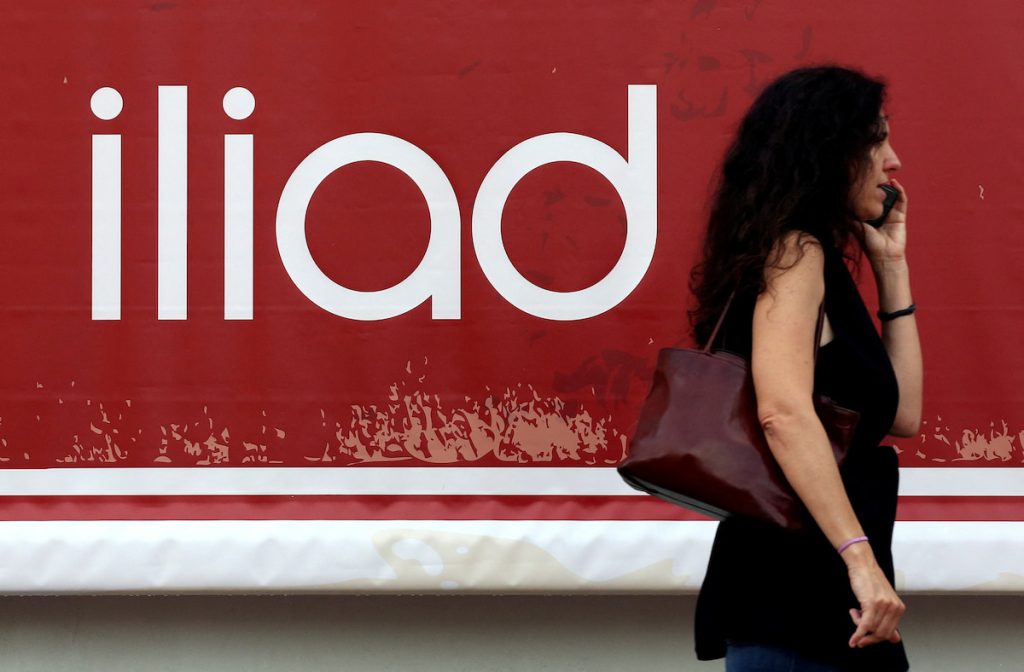 1.2. Mobile Virtual Network Operators (MVNOs) in Italy
In addition to the main Italy mobile providers, there are numerous Italy MVNOs that operate using the infrastructure of the big 4 Italy mobile operators. Some popular MVNO options include:
Fastweb – Runs on the TIM network. Strong for data-heavy use.
PosteMobile – Uses the WINDTRE network. Affordable basic deals.
CoopVoce – Operates on the TIM network. Good value bundles.
Rabona Mobile – Low-cost plans using the Vodafone network.
Digi Mobil – Data-centric plans with 5G access via TIM's infrastructure.
ho. Mobile – Vodafone-based network with cheap international calling.
NTmobile – WINDTRE powered. Features monthly rollover data.
Spusu – Offers generous data packages on the WINDTRE network.
2. How to Choose the Best Mobile Operator in Italy
With so many Italy mobile carriers to pick from, here are some tips on choosing the right one for your needs:
Coverage – Check network coverage maps to make sure the carrier has 4G/5G where you stay, work, and travel.
Lag—choose a carrier associated with low speed of download and upload to reduce lag
What do you pay for – calculate the monthly number of expected minutes, SMS, and Internet traffic and compare it to appropriate plan.
Extras – Comparisons Extras like hotspot, global roaming and international call provided.
Price – cover the balance of features but at affordable monthly prices.
Prepaid is flexible if you stay short-term but the contracts give advantages. Ask friends and family, read reviews online, get informed about operators.
In this connection, think of the most crucial one – broadband network, speed, rates, data caps, roaming and so forth which will help you find the best Italy Mobile Operators. However, there are some aspects that can get overlooked when purchasing a SIM/eSIM.
3. Best Mobile Operators in Italy – Detailed Comparison
The top Italy mobile carriers each have their pros and cons. Here is an in-depth look at how the major operators compare to help you select the best one for your needs.
| | | | | |
| --- | --- | --- | --- | --- |
| Operator | Coverage | Speed | Price | 5G Coverage |
| Vodafone | Excellent | Excellent | Medium | Good |
| TIM | Excellent | Good | Medium | Fair |
| WindTre | Excellent | Good | Medium | Good |
| Iliad | Good | Good | Low | Good |
Coverage: All four operators have excellent 4G coverage in Italy, with Vodafone having the widest reach. TIM has the widest 5G coverage, but it is still in its early stages of development.
Speed: Vodafone has the fastest 4G and 5G speeds in Italy, followed by TIM and WindTre. The Iliad has slightly slower speeds, but they are still very good.
Price: Iliad is the cheapest operator, followed by WindTre and Vodafone. TIM is the most expensive operator.
5G Coverage: TIM has the widest 5G coverage in Italy, followed by Vodafone, WindTre, and Iliad.
Overall: Vodafone is the best mobile operator in Italy, offering excellent coverage, speed, and price. TIM is also a good option, especially if you need the best 5G coverage. WindTre and Iliad are good options for those on a budget.
4. Where to Buy SIM Cards from Italy Mobile Operators?
There are a few options to purchase a SIM card when signing up for mobile service in Italy:
Operator stores – The main carriers (TIM, Vodafone, WINDTRE, iliad) all have retail locations in most cities where you can buy SIM cards or eSIM activation.
Supermarkets – Local grocery store chains like Coop, Auchan, and Esselunga often sell prepaid SIMs from major providers.
Tobacconists – Many corner tobacco shops, newsagents, and kiosks offer SIM cards for the top operators.
Online – Carriers like Iliad and some MVNOs sell SIMs directly via their website for delivery or eSIM activation.
Phone shops – Independent phone retailers will resell SIMs from various network providers.
Airports – After arriving in Italy, you can find SIM card vending machines at most airports.
When purchasing in person, you'll need to show your passport for verification. Having an Italian tax code helps residents sign contracts. Ordering online requires uploading ID photos/documents in most cases.
5. Do Mobile Operators in Italy Offer eSIM?
In addition to standard physical SIM cards, several Italy mobile operators now support eSIM functionality as well:
TIM – Launched eSIM in 2021. Only available for Italian currently.
Vodafone – Offers eSIM on both prepaid and monthly contract plans. Not supported for tourists.
WINDTRE – Has eSIM for business customers currently.
iliad – Provides eSIM when ordering online or in stores. Need Italian Fiscal Code.
Fastweb Mobile – Allows eSIM activation on both iOS and Android devices, for Italian only.
So if you have an eSIM-compatible phone like an iPhone XS or newer, you can sign up digitally with several Italy eSIM providers. This makes it easy to connect on arrival.
Because eSIM from Italy mobile operators need to verify, you should consider italy-esim.com if you want to use eSIM when visiting Italy. Plans start from just $6 for multi-day bundles. No need to swap physical SIM cards – just download and go.
6. FAQs about Italy mobile operators
Which operator has the best coverage in Italy?
TIM generally has the most extensive nationwide mobile network coverage across Italy, particularly in rural locations. Vodafone is a close second for reach and both carriers offer broad 4G/5G access.
Is mobile internet fast in Italy?
Yes, Italy's top operators offer mobile download speeds competitive with other European nations. On 4G networks expect average speeds of 35-55 Mbps while 5G can exceed 300 Mbps in optimal conditions.
Can I use my Italian SIM abroad?
The major Italian operators include EU roaming allowing use of your mobile plan within Europe. Vodafone has the most generous roaming extending to 120+ countries globally. Some MVNOs limit roaming so check plan details.
Is it easy to buy an Italian SIM card as a tourist?
Definitely. Retailers across Italy sell SIM cards almost everywhere. Bring your passport when purchasing, then find the carrier with a plan matching your travel needs. Data-only SIMs are also available.
What's the best Italy operator for data usage?
Heavy data users should look at Fastweb Mobile or iliad which offer 50GB+ data plans from around €8/month. TIM and Vodafone have pricier but virtually unlimited 5G data plans. WINDTRE caps data more but provides rollover.
7. Conclusion
Choosing the right Italy mobile operator takes research to weigh coverage, speeds, pricing, and extra features. TIM remains a top pick if you need connectivity across Italy including rural areas. Vodafone is great for travel beyond Italy and fast speeds.
For cheaper rates with good value, WINDTRE and iliad are likely better options. Compare their coverage in your usage areas. Fastweb, ho. Mobile and other MVNOs also offer discounted pricing.
At the end of the day, consider which provider has a convenient retail shop, works with your device, fits your budget, and matches how you actually use your phone. With this homework done, you'll find the perfect Italian mobile operator to meet your needs and stay connected across Italy.